Bel Aire Baptist Church employs a discipleship making strategy called A.C.T.S.
This model moves followers in Christ through four basic Biblical components: Attending; Connecting; Thriving; and Sharing.
In conjunction with this model, the Student Ministry Department falls under a Thrive Ministry.

Our aim is to bring students along from Attending Worship on Sunday, and Connecting in small groups, to Thriving on Wednesday Night through discipleship training. Discipleship training is defined as helping believers in Jesus to grow more like Him in their daily lives. This is why the student department puts a high priority on Biblical content and a systematic approach to teaching tomorrow's adults practical ways to live more like Jesus.

The goal of our student ministry is to prepare young people for Service to God's people, and the lost through a deep understanding of His Word. Students attending Bel Aire Baptist's student ministry should expect the focus to be placed on Biblical understanding and practical applications. In addition, because our students work hard to learn how to be more like Jesus, we play hard, too. To make sure our students have fun, we host Encounter weekends a couple of times a year, as well as conferences, and one big event is planned each summer. We focus on the Bible whether we are studying or playing. We assert that though practical application of God's word, we can disciple the next generation of adults to live a life that reflects Christ's character in all they do!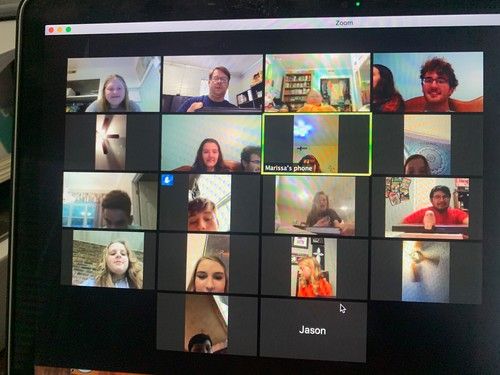 6th - 8th grade meet for Bible study. Classes are divided by gender.
9th - 12th grade meet for Bible study. Classes are divided by gender.
Get Connected. Go Deeper.
Being in middle school and high school is tough sometimes. Our youth group at Bel Aire wants to help students realize they are not alone. Through the student ministry, we encourage teenagers and preteens through Bible study, fun activities, trips and other group events. We would love for you to be a part of our student ministry and grow in Christ.
Wednesday Evening at 6:00pm.